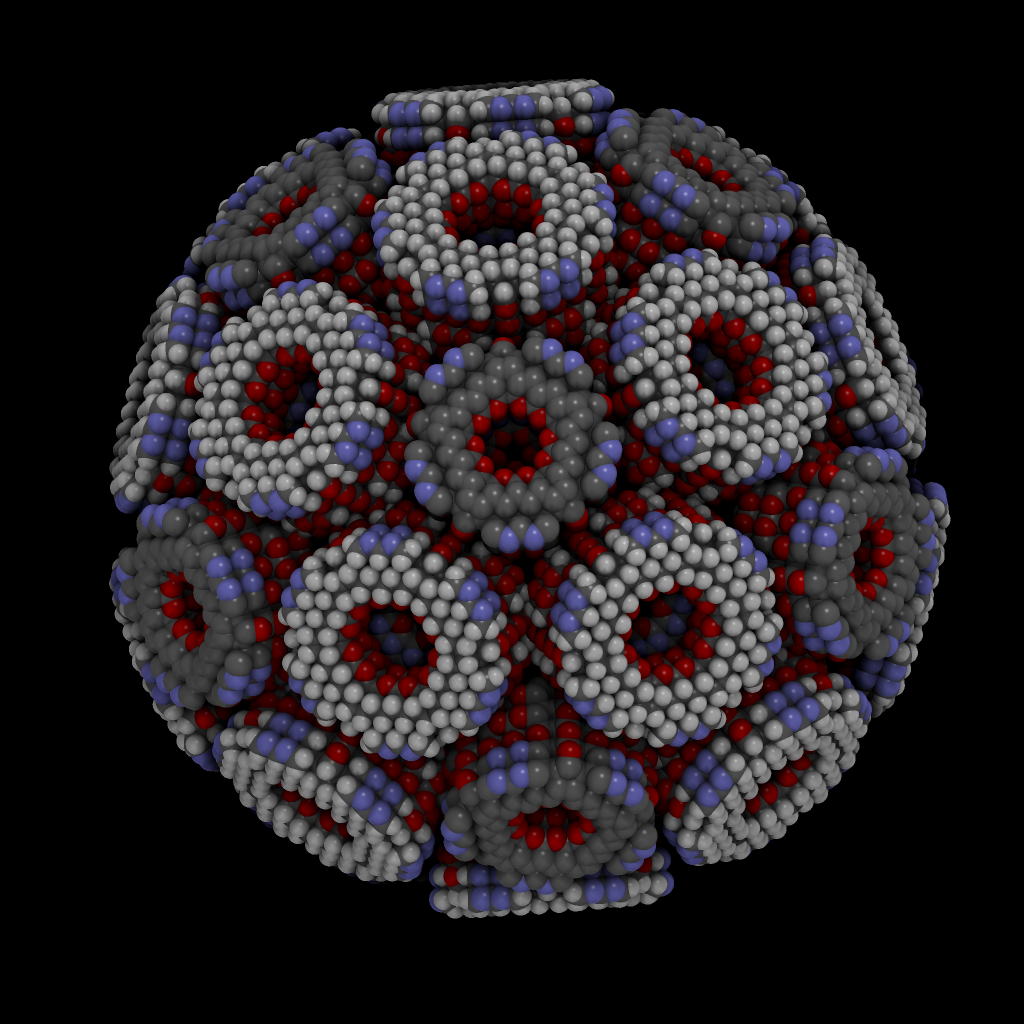 I had expected to be out of town until tomorrow, but ended up coming home early. It was a good little trip though; I learned a few things:
1. I prefer my own bed.
2. It doesn't matter; wine will always taste like vinegar to me.
3. Seeing a new baby kicks off some paternal instinct that gets me jazzed up to build my own stuff out of DNA, with NE1 acting as a mediator for now.
I am knees deep into the super fullerene, which I plan to pack with genetic material and rechristen a synthetic virus, good enough for now.
Here is the latest, all the 5ers in place. They have not been hydrogenated yet. That is why their ends are gray.
Now the tricky part.
MTF