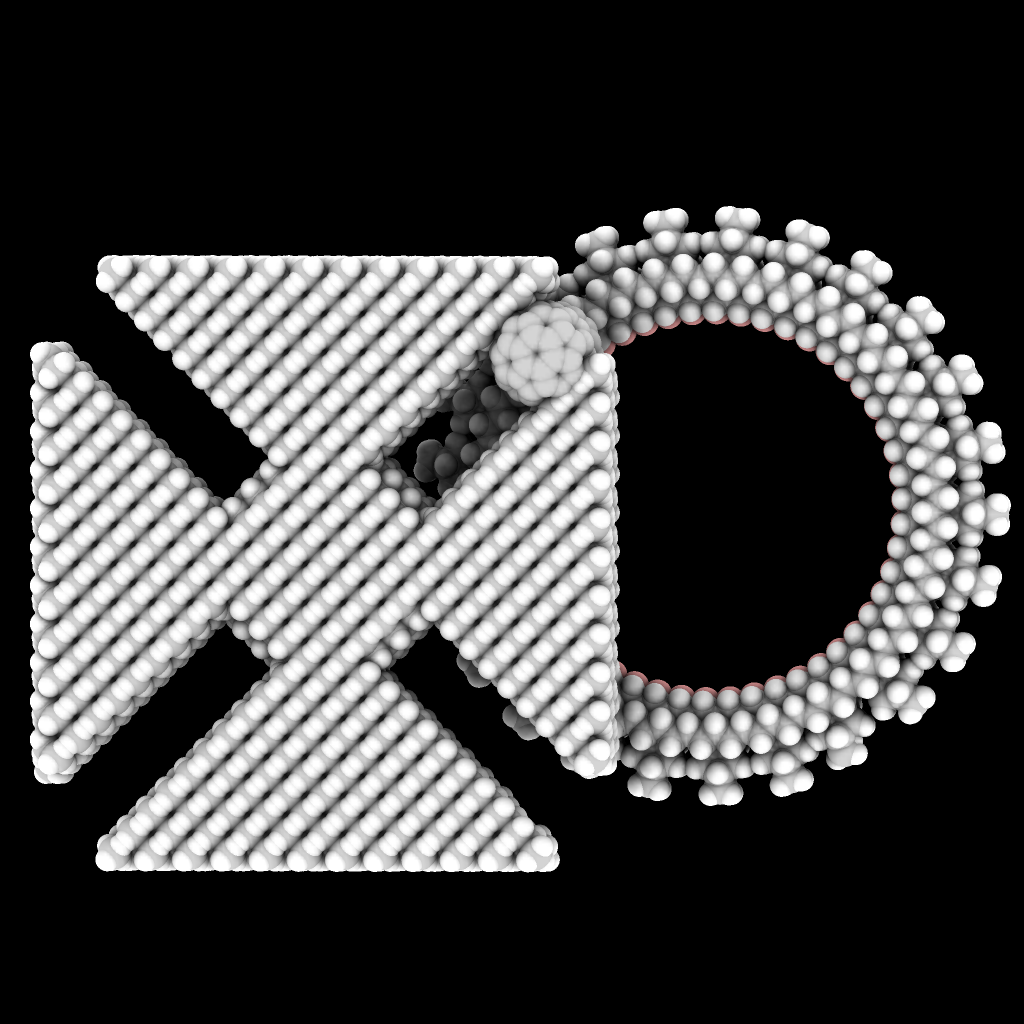 I still think I'll need to come up with something to stop the Maltese cross from continuing to rotate, but I have some ideas. As always I am open to suggestions too.
Yes, my pin is made out of c60s: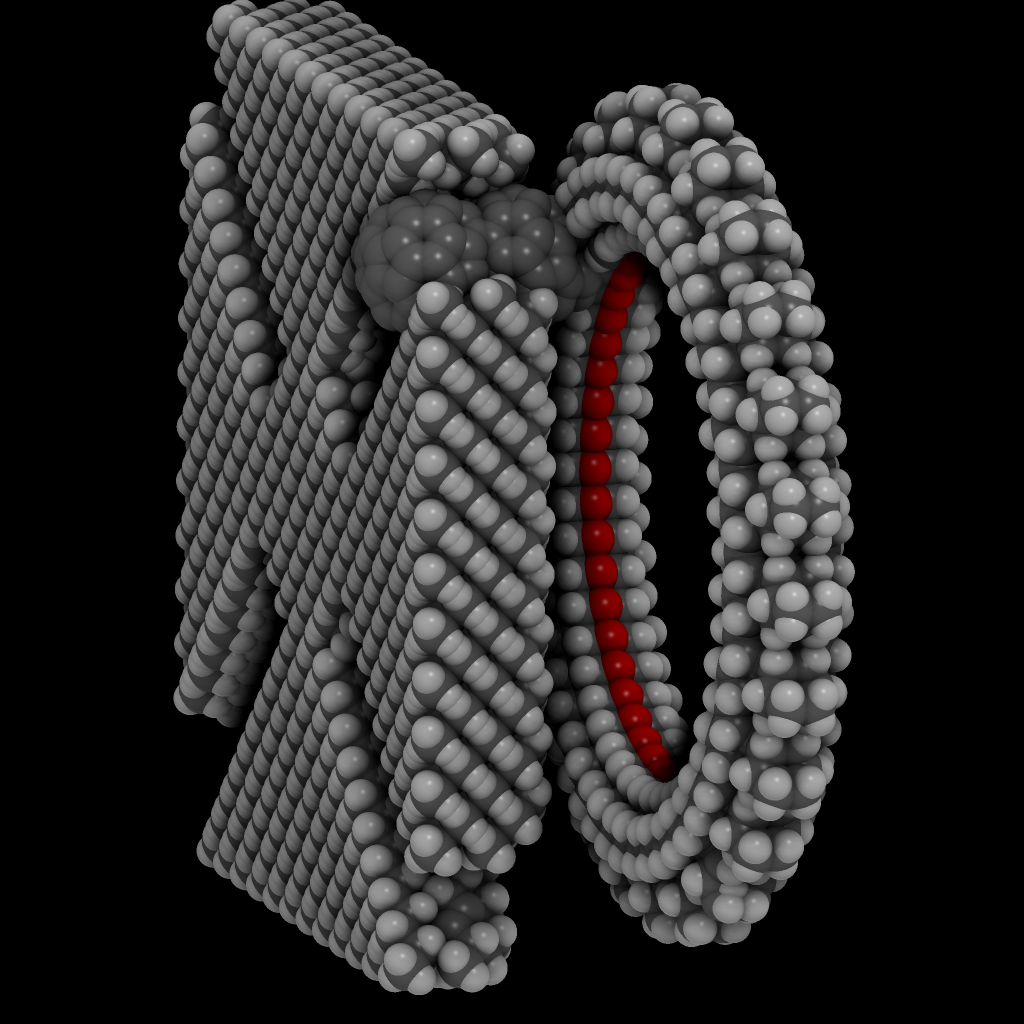 I built a smaller test case of this last night. When the energy is minimized, the slots on the cross had a tendency to close. However the diamond slab is a lot like Jell-O at this scale, so maybe the pin will still slide in.
I am going to have all my pots cooking, simulation wise, over the next couple of weeks, plus finals, just saying.
MTF