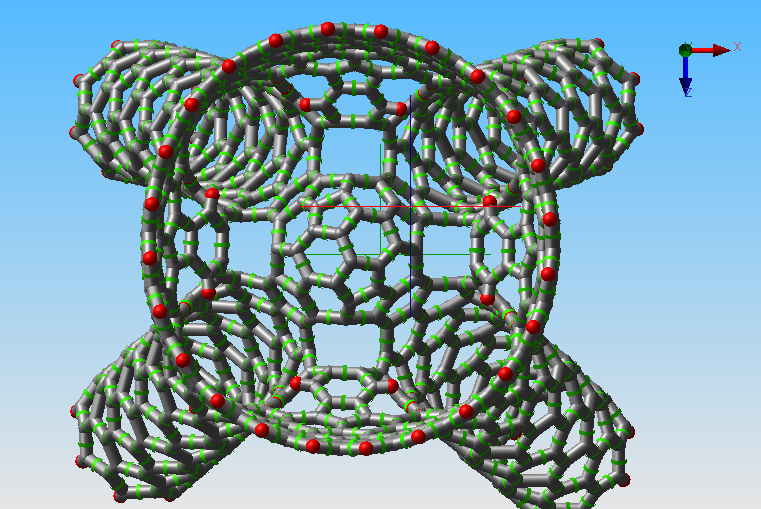 Here is the inner ring capped. That took about three minutes to do. The rest of tonight's session consisted of arranging, adjusting, re-arranging, and re-adjusting various tubes and parts of tubes to make this: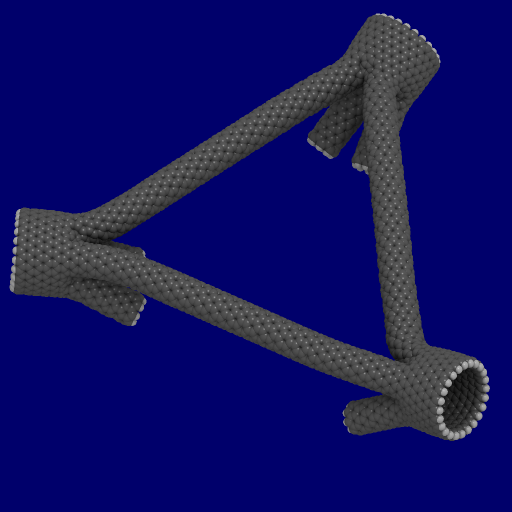 This is would be the top left triangle in the picture of the truss I linked to in the last post. It still needs further adjustment to even out the little kinks and get the angles exactly right. However other than being a long drawn out P in the A, the truss is coming together.
Since the C60 pump with the full reservoir simulation is going to take a while (it's at 13% after 50 hours), I'll continue to chip away at the truss.
MTF