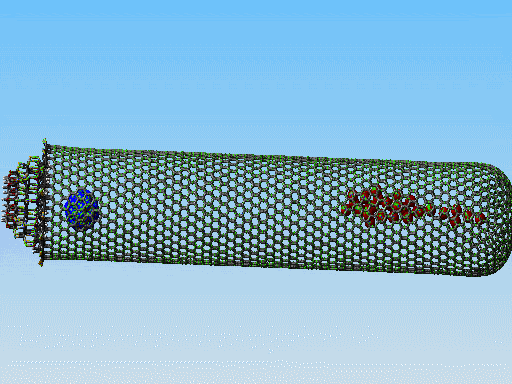 I was having trouble building a stable funnel with such a small diameter but moving to a wider tube solves that problem. It also apparently makes the check valve unnecessary in the first place.
There must be some electrostatic interaction between the atoms in the tube and tube walls that increasing this distance lowers significantly-as it would. In fact if you look real close in the simulation, the He atoms never touch the wall and are repelled by it.
I think for now I will leave the funnel on for looks but remove the C60, fill the tube with some different things and spin it.
MTF