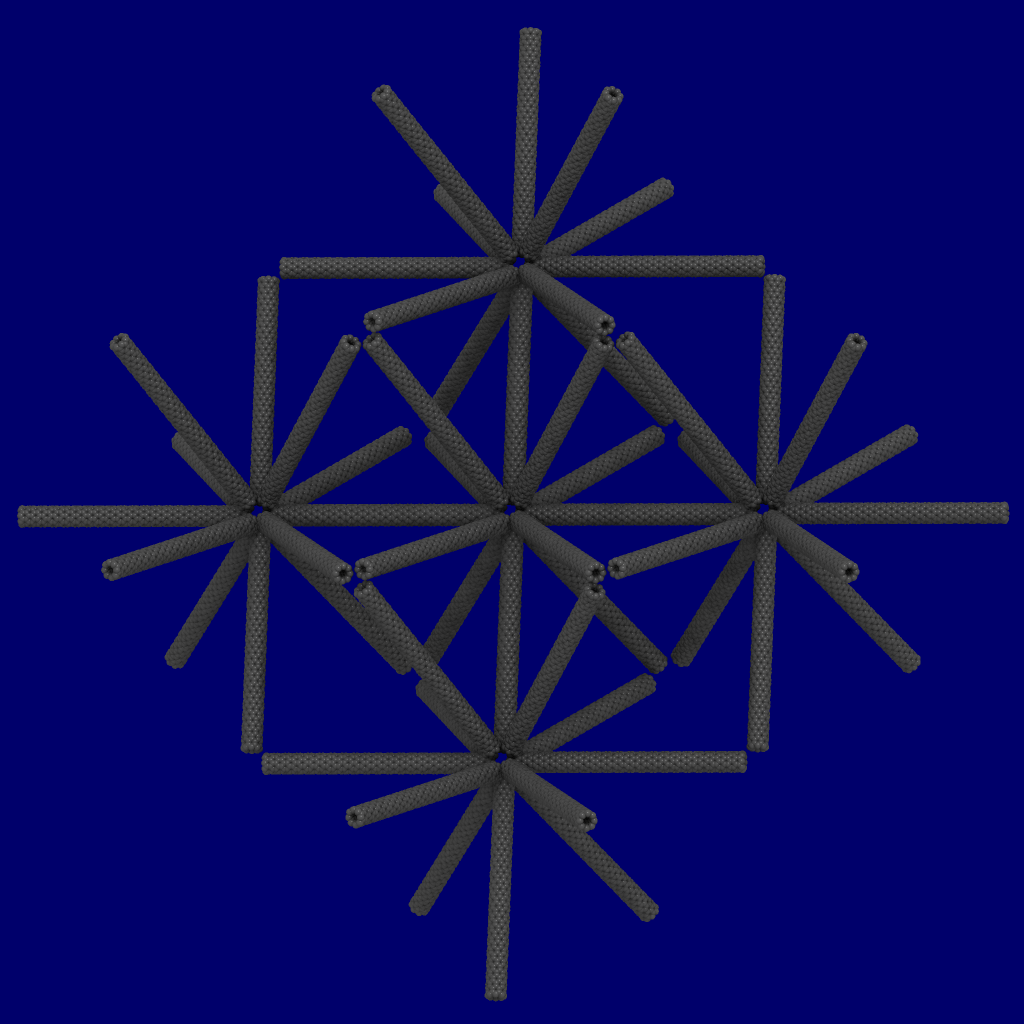 A little adjustment here and there and I think it will be good. Then all I have to do is bond the 12 spokes together without having them move.
Also while I am a little too wiped out to start bonding the spokes tonight, I am not too tired to drop a bunch of hubs in to make a large truss, just for looking at. When I did and opened the file in Qutemol to get a good graphic, I got this:
There are some missing tubes and that weird atomic crust on the others. I don't know if that is from Qutemol or if there were problems with saving the protein data bank file. I will try saving it again in alpha 9 and see what happens.
MTF